A retired U.S. Army grunt, Purple Heart recipient, a conservative, Christian, former Border Patrol Agent and active police officer in Louisville, Kentucky, Dex gives listeners insight into his life as he shares his many experiences. No longer afraid to hold his tongue or hold back his true feelings, Dex discusses current issues facing law enforcement, veterans and America.
Episodes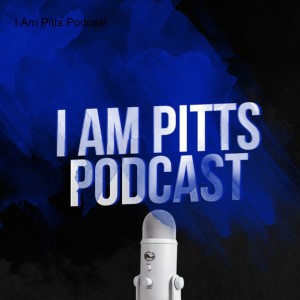 Tuesday Aug 30, 2022
Tuesday Aug 30, 2022
Dex gets bit by a juvenile while working, and Louisville's youth continue to revolt and terrorize the town. Mental health professionals say kids are suffering from mental disorders, but Dex thinks that they all just need their asses whipped. Dex talks about President Biden's student loan debt forgiveness and how he and his wife paid off their debt following Dave Ramsey's program. For the first time in his career, Dex attends the Metro Police Foundation's Boots, Badges and Bid fundraiser and is inspired. After complaining about the quality of new officers on the department, Dex decides to take action and become a Police Training Officer. It has been 12 years since Dex's mother made the choice to take her own life. Dex opens up about that experience and talks about the recent and tragic suicide of Louisville activist Chris Wells. 
The Pitts Family Debt Free Scream- https://www.youtube.com/watch?v=aZdU44tNUgI
Financial Peace University Turning Point Story - https://www.youtube.com/watch?v=QDcLIds9hcw
Donate To The Roy Williams Foundation To Help Support Our First Responders and Veteran's Struggling With Suicide - https://www.roywilliamsfoundation.org/donate
Order Dex's Book "I Am Pitts: Memoir's Of An American Patriot - WWW.IAMPITTS.COM 
To Purchase A Signed Copy Email Dex At IAMPITTS@YAHOO.COM