A retired U.S. Army grunt, Purple Heart recipient, a conservative, Christian, former Border Patrol Agent and active police officer in Louisville, Kentucky, Dex gives listeners insight into his life as he shares his many experiences. No longer afraid to hold his tongue or hold back his true feelings, Dex discusses current issues facing law enforcement, veterans and America.
Episodes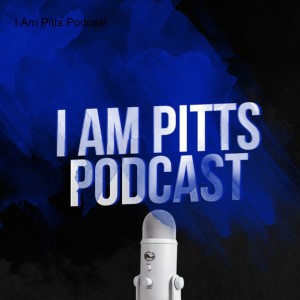 Tuesday Sep 27, 2022
Tuesday Sep 27, 2022
After laying my precious auntie to rest, I am back to talk about my new caffeine free life, getting punked by a group of dirt bike riders while on duty, the make believe outrage  of the black little mermaid and illegal immigrants in Martha's Vineyard. Lastly, I will discuss a sheriff's office in FL being forced to pay 15 million to a family for their lack of parenting skills and the murder of Cayler Ellingson over a political argument. What does it mean to me to be a Christian? Tune in and I will tell you. 
If you would like to help veterans and first responders struggling with PTSD and thoughts of suicide, please visit https://www.roywilliamsfoundation.org/donate to help.
I Am Pitts: Memoirs Of An American Patriot is available for purchase. Go to WWW.IAMPITTS.COM to order your copy. To order signed copies, email me at IAMPITTS@YAHOO.COM
Be sure to follow me on all my social media sights by visiting https://linktr.ee/iampitts
You can now listen to the I Am Pitts Podcast on youtube at https://www.youtube.com/channel/UCTcixm32i0MGBhQS3zG8FYQ/videos